A substantial increase in the customer base and 12% rise in revenue with the help of online plantation registration and carbon credit consultancy service promotion was only possible for renowned brand like 3D Green Revolution Agrotech because of the Ecommerce Dynamic Development and Digital Marketing solutions provided by Swaps Infotech.
We, the initiators of 3D Green Revolution Agrotech Private Limited Mahogany Agroforestry, are truly proud to observe how our on-the-ground efforts have successfully transformed the environment and led to more visibility to the Mahogany Agroforestry.
We are exclusive in Carbon validation in India for long term crops like Mahogany, Moringa, Teak Wood, Sandal Wood, Miliya Dubia Neem, Bamboo, Mango plants.
We are here to provide Contract Farming as well as Buy Back Agreement service to our precious farmer clients.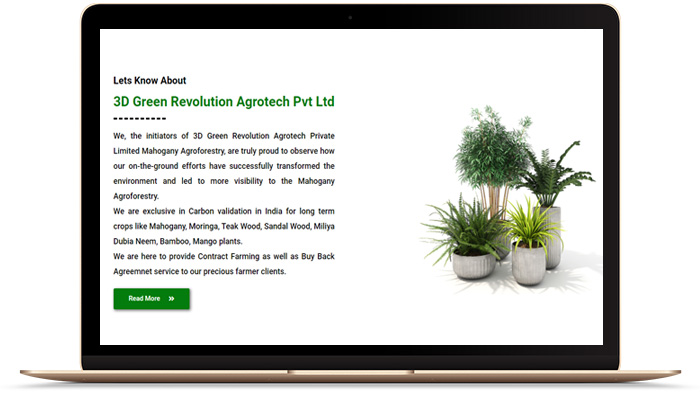 What We Provide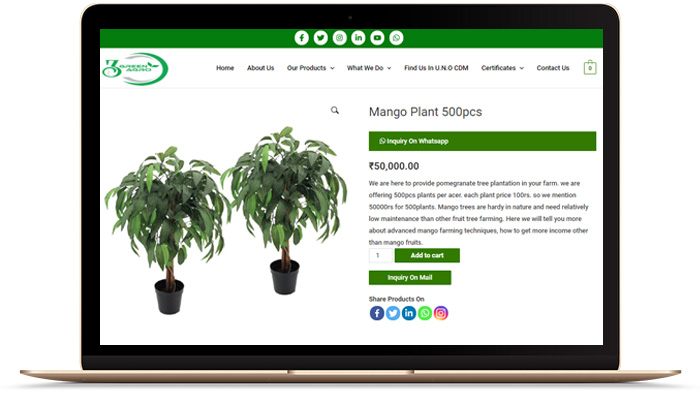 We are here to farming of high returned plants such as like Mahogany, Moringa, Mango, Bamboo, Teak Wood, Sandal Wood, Miliya Dubia Neem. As well as we are also provide Carbon Credit Consultancy for our valuable farmer clients. More over we are here to provide contract farming and buy back agreement farming services.
What Type Of Services We Provide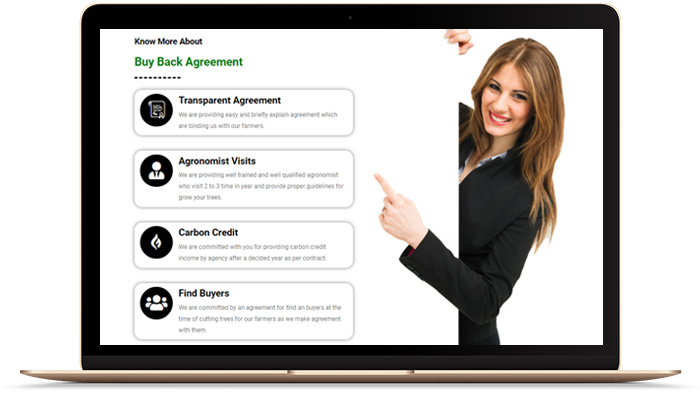 A carbon credit is a permit that allows the company that holds it to emit a certain amount of carbon dioxide or other greenhouse gases. One credit permits the emission of a mass equal to 1 ton of carbon dioxide. Meanwhile, the company may sell any unneeded credits to another company that needs them. Farmer will get amount Under Emissions Reduction Fund.
Benefits to choose Swaps Infotech.
Swaps Infotech helped client to develop a new online portal with highly user friendly UI design and vertical scrolling
Swaps Infotech created a new multichannel with a clean and modern web shop that allows the client to sell their products in an easy to use and mobile friendly.
Swaps Infotech provided some unique ecommerce solutions which could build the same trust factor to the end user as their offline/traditional B2C business.
Swaps Infotech understood the main idea and concept of the client and tackled the situation by through analysis to gain an utmost understanding of the client's requirements rate because Swaps Infotech helped them to fulfil their vision.
Feel Free To Contact Us
Feel free to contact us for web development and digital marketing service.
Website:
http://swapsinfotech.com
Contact Number:
+91-7984771045
Email Id:
me@swapsinfotech.com
Follow Us on social media platforms for more updates