Ilish is connected with more people by choosing an online platform. Ilish builds a fully responsive and SEO-friendly E-commerce android application by Swaps Infotech. An application helps them to get new clients to grow their online fish supplying business. Swaps Infotech provides them with an appropriate platform where they easily display their categories of fish and variety of fish with description, weight variation and price.
Let's take a look at our android application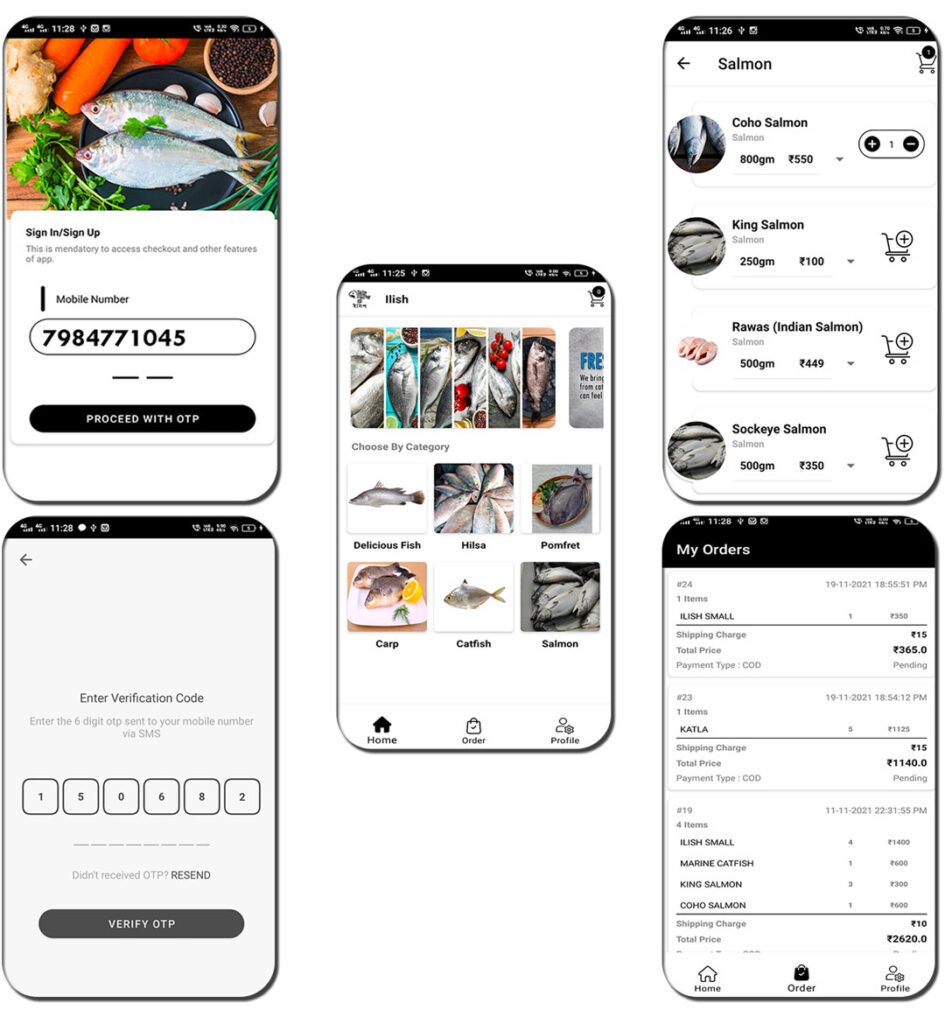 We provide some of the important features which attract people to purchase fish online from ILISH
Responsive user interface
Easy to use layout designing
Proper colour selection for android application
Product listing features
Product add/ delete update function
Recently added product listing
Recently view the product listing
Related products listing
Create weight variation function
Generate promocode function
Cash on delivery and online payment method feature
Let's download and order your favourite fish from our android application
By using this awesome android application you can easily order your favourite fish easily. Applications are built on the android platform and provide reliable features. The user interface of this application is the main strong point. you can easily log in to your app, check all types of fish, select fish and order fish as per your requirements. We also provide promo code functions as well as cash on delivery and online delivery function.
Here you see swaps Infotech provide an awesome UI design to our valuable customer. This design is easy to understand and reliable for performance. Users can easily understand what they demand. An Application is loaded with security features and attractive UI design push notification functionality
Feel Free To Contact Us
Swaps Infotech is here to offer an attractive, lightweight and fully functional website as well as an android app as per your needs. Fulfilling your all requirements are only our prime aim. Delivering a product which you actually assume before starting work with and that also on time is the only our company's prime motto. Feel free to contact us for any kind of requirement for the website, mobile application, search engine optimization service and social media marketing. Our precious services are guaranteed helpful to grow your business globally and helpful to rank top of the list on the google page.
Website:
http://swapsinfotech.com
Contact Number:
+91-7984771045
Email Id:
me@swapsinfotech.com
Follow Us