Convmech is active in Design engineering, procurement, Manufacturing, Supply and Erection commissioning, which serves the industry in the various applications of power, Ore, Port, cement, Fertilizer, Steel, Minerals, Food, grain, industrial and Aggregate etc.
Convmech dreams of developing a website for their business to show their services and work to the world. Swaps Infotech made their dreams come true. Swaps Infotech provides a fully dynamic, responsive and proper informative website to represent their company across the world.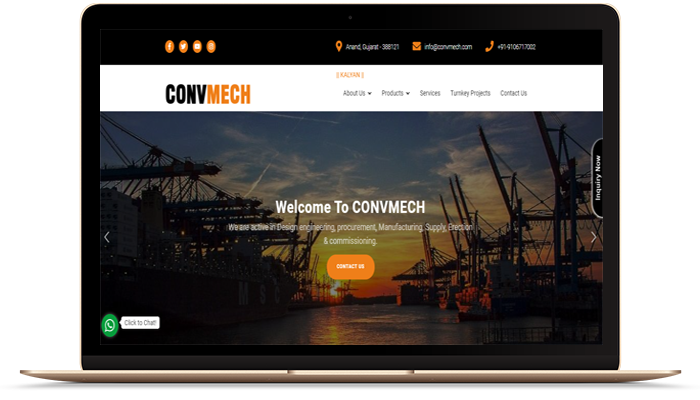 Convmech Deal in Heavy Engineering Manufacturing and Material Handling Products. Convmech is the best company in Anand. We convmech proposed Turnkey projects service across India.
Let's take a look at our Website Layouts
Here you see swaps Infotech provide an awesome UI design to our valuable customer. This design is easy to understand and reliable for performance. The website is loaded with security features and attractive UI design push notification functionality.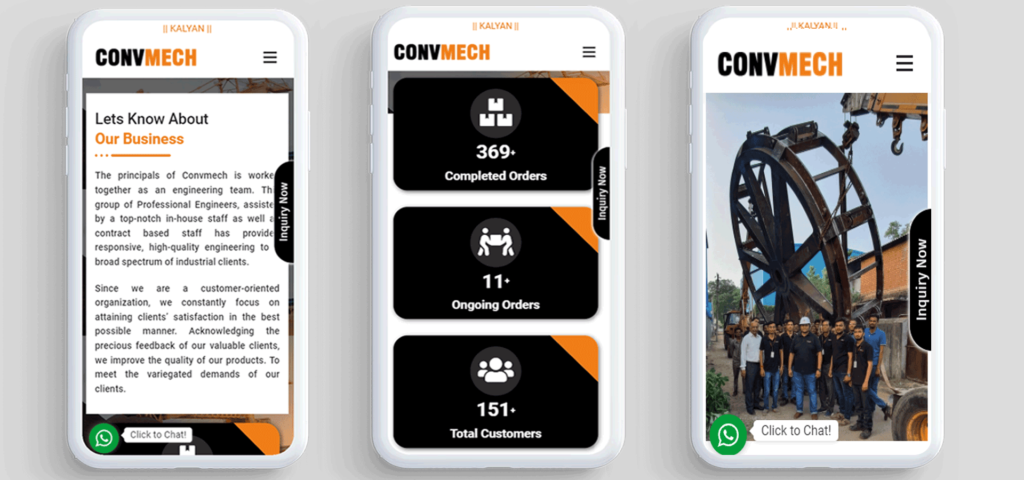 Awesome features and functionalities
We provide some of the important features to represent the company across the world.
Listing all the Material Handling Products
Listing Heavy Engineering Manufacturing Products
Completed Projects and Services
Company profile and Portfolio
Apply for job function
Submit inquiry form for product and services
WhatsApp chat functionalities